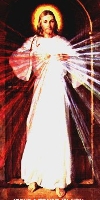 Divine Mercy the Home that Cares Inc. - Psychiatric
Custodial Hospital is a personalized home care service
for the promotive, curative and rehabilitative aspects in
the care of psychiatric patients.
We provide therapeutic rehabilitive mental health services to private psychiatric patients with a group of competent medical and ancillary personnel to promote, restore and maintain mental health. We take pride in our simple philosophy: OFFER HIGH QUALITY SERVICE AT ECONOMICAL RATES.